Do you need a place to restore your energy and regain control of your mind and body? Do you need a push to move you forward after a long week? Body pain, stress, anxiety? Dry, oily, acne skin problems? Looking for eco-friendly products for your treatments?
Amor Aquino has 6 years in experience and is a Blanche McDonald graduate, Face Reality Acne Specialist, Certified Master Pedicurist of the North American School of Podology, Certified Reflexologist and trained in Thai Massage and Swedish Massage. Amor also practices an intuitive form of massage that she acquired from a young age. During her four years in the SPA Industry as a teacher and a caregiver, she has developed her treatment to replenish the entire body itself and continues to further her knowledge in holistic healing with experienced and highly educated teachers.

We aim to enhance people's lives one treatment at a time. We do this by delivering quality treatments and commitment to our work in a welcoming-calm environment. Our goal is to ensure that we have met your needs.
Knows what really works in caring for your mind and body based on unbiased researched. Get true value for your money. It's time to be a WISE SPENDER! Let us help you make that wise decision.
OUR MOTTO:
"Self-care comes first."
OUR MISSION:
"To amplify the mind and body one treatment at a time."
OUR VALUES:
The core values of our company define who we are, what we are and why we are in business:
QUALITY
We pride ourselves in giving the best treatment we can to our clients above and beyond expectations.
COMMITMENT
We are committed to the highest standard of service.
ACCOUNTABILITY
We take action in what we promise and deliver impeccable results.
*all our products are continually tested and used by our staff.
OUR PARTNERS IN BUSINESS:
DR. ELISHA LI
Dr. Elisha Li is a registered acupuncturist in BC, Canada, with master degree and M.D. in China.
Formerly a head TCM doctor, acupuncturist and neurologist at a well known metropolitan hospital. Elisha Li mainly worked on neurological disease including nerve brain and spinal cord injury, stroke, Parkinson Disease, Cerebral Palsy, various pain and so on. By employing both Chinese and Western medicine therapies Elisha Li aided her many patients to experience major healing.
TOUCH OF CLASS FLORISTS
Flowers for all occasions, plants, vases, balloons, we deliver flowers worldwide
MERRIE BAKKER
Live Blood Analysis
Nutritional Microscopy in Vancouver B.C. - an alternative to symptom guessing. See yourself up close and know what's going on with your health without guessing.
PARKBENCH
PARKBENCH is an easy to use website where visitors can find events, deals and news, going on in each neigbourhood from the leading and local websites.
CUATRO COFFEE
An independent cafe in Surrey's Fleetwood that brews tasty coffee and delicious pastry for catering.
WHIPPEDSWEETS
Home made cupcakes, cakes and sweet treats that will satisfy a sweet tooth. Email to order for your special events: Whippedsweets@gmail.com
Would you like to be a partner-in-business with AMOR Studio? Send us a letter of request at amorstudio.org@gmail.com


CLIENT TESTIMONIALS
Let us know about your experience. Share it with us.

Extremely pleasant experience and professional service. Amor is very skilled therapist and I will definitely return for another treatment!"
Effie I. 11/2016
Amor did a fabulous massage and facial! Definitely a worthwhile experience!
Iris E. 08/2016
One of the best facials I have ever had.
Marie L. 07/2016
I love when you do facial and the therapist gives you a foot and hand massage while waiting for a mask instead of leaving you in the room.
Anna K. 06/2016
Very personal professional service of your 90 minutes. Your manicurist is not multi-tasking between you and other clients, you have her to yourself the entire time.
Glynnis S 05/2016
Amor gave me an excellent manicure and pedicure. She was meticulous in my treatment and spoke excellent English so we were able to have a lovely conversation about travel, family and love of Canada. Great value!
Deb. B 02/2016
The Renew You package makes you feel really lovely from head to toe.
Karen A. 01/2016


E-SPA BC
Esthetician and SPA Professionals Association of British Columbia (E-SPABC) has been formed to strengthen the industry by providing training, professional development and benefits to members in BC. E-SPABC will support members to deliver outstanding treatments, exceptional client service and enhance their reputation and professionalism. We will strive to represent our members and work toward licensing and certification for estheticians and spa professionals.






INTERNATIONAL PEDICURE ASSOCIATION (IPA)
The IPA is the only voluntary professional association of its kind in the world focusing on pedicuring. The Association advocates safe pedicuring through education and support for their members.
NORTH AMERICAN SCHOOL OF PODOLOGY (NASP)
It's more than a "manicure" on the feet but less than a chiropody treatment.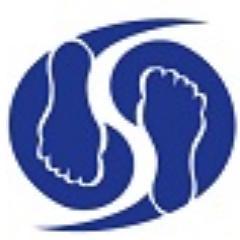 TESTIMONIALS

Tips from our customers:
"It was very nice and comfortable"
Linda B. 05/2014
"Amazing treatment - best facial ever with foot massage"
Brenda S. 08/2014
"AMAZING EXPERIENCE - WENT OVER THE 1 HOUR TIME PROVIDED PERSONALIZED CARE, INCREDIBLY WORTHWHILE"
"I would recommend the facial and massage. The women was professional and gave high quality service."
"Best massage I have had in a very long time."
"Great facial!" I booked again when I return in September."
"Amor was amazing! I would highly recommend her! She is extremely knowledgeable. Her spa was very clean and organized. Her facial went above and beyond my expectations. I will be seeing her every month! I have found my new esthetician.!
KINDLY LET US KNOW HOW WE ARE DOING. CLICK HERE TO GIVE US A REVIEW.